TRANSFERS 'Barcelona is the club of my dreams' – Frenkie de Jong declares, amid Manchester United interest
The Dutch midfielder has re-iterated his desire to remain at Barcelona, landing a significant blow to his Manchester suitors.
New Red devils manager Erik ten Hag is keen on working with his compatriot and former player as part of his Old Trafford rebuild, having previously enjoyed success during their time at Ajax together.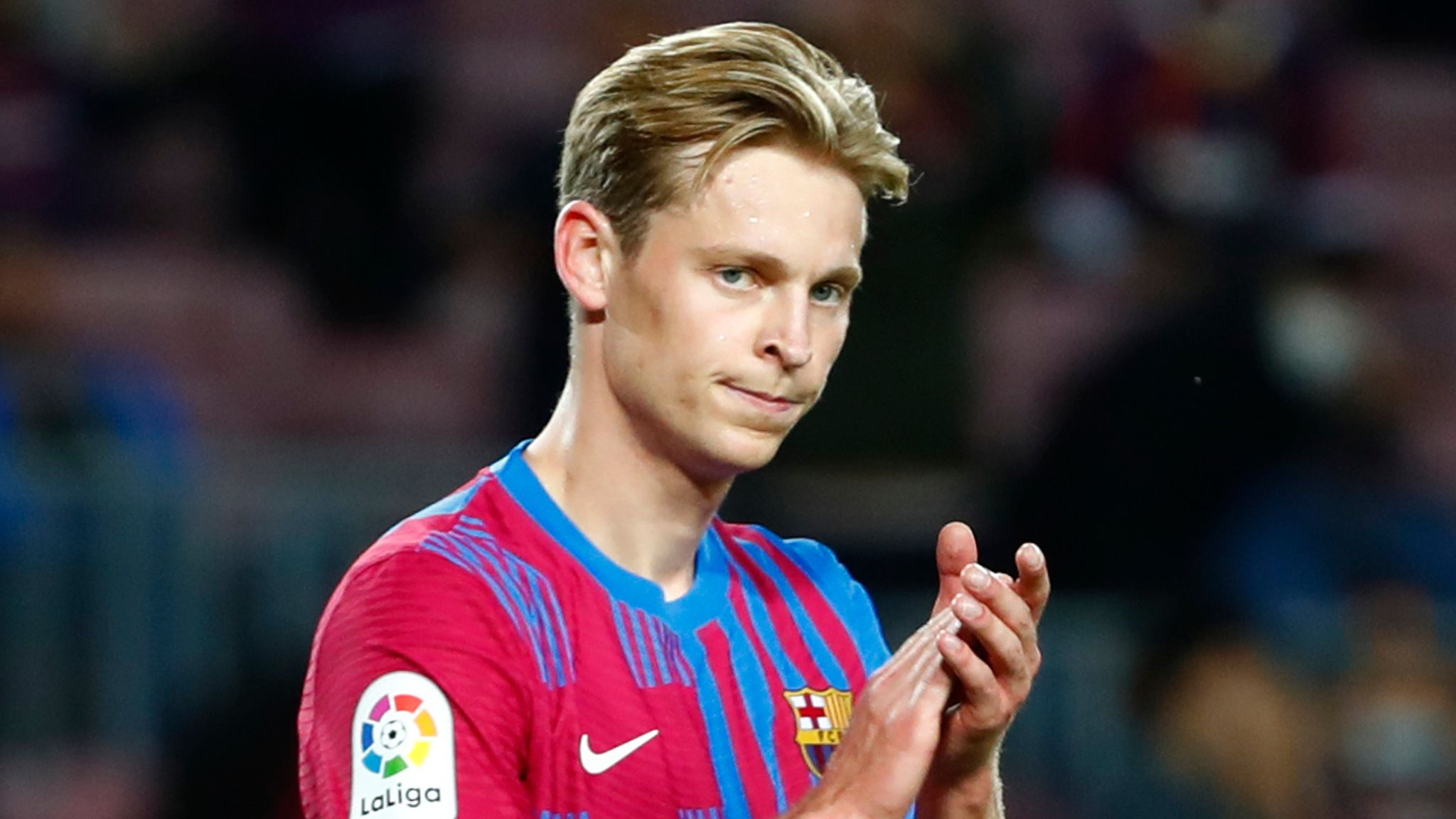 However, De Jong has now said he is eager to fight for his place at the Catalan giants and is seemingly determined to remain at Camp Nou.
"I prefer to stay with Barcelona,"
"Barcelona is just my dream club. Also from a young age. I just said it too. I've never regretted my choice despite the fact that I had hoped for more in terms of prizes than I've achieved so far. But I have never regretted my choice." De Jong told ESPN on Tuesday, May 31, 2022.
Barcelona stance on Frenkie De Jong
Barcelona are likely set to offload De Jong as the club continue to suffer from economic difficulties.
Barca's spending limit is understood to have been reduced to minus €144 million by LaLiga – the only negative cap in the league.
At the moment, they are only allowed to spend only 25% of any savings on wages or transfer fees unil they are able to operate within their limit.
De Jong, who is currently valued at around €75m, is one of Barca's most expensive assets, but the 26-year-old has said there has been no contact with Ten Hag or Manchester United.
"What I'm saying, there is absolutely nothing of an agreement or anything official. At the moment there is no question of it at all.
"Not that I know of in any case. Or they must not have told me, but I don't think so." He added.
Erik Ten Hag and Frenkie De Jong's Ajax history
De Jong has previously won the Dutch title and reached the Champions League semifinals under Ten Hag at Ajax before moving to Barca in 2019.
However, the midfielder has endured a difficult early spell at the club with
Barcelona finishing a distant second in this season's LaLiga behind eternal rivals Real Madrid, who also won the Champions League.